Can you give this greyhound a home?
All of our greyhounds are neutered, micro-chipped, vaccinated, wormed and flea-treated and come with 4 weeks' free insurance with Petplan.
TOGETHER WE CAN MAKE A DIFFERENCE
If you like your greyhounds with a bit of sparkle, then Lou might be just the girl for you.
Nicknamed Loopy Lou, she's just a delight but isn't you typical couch potato.
One of our volunteers took her to the park and wrote:
Despite being lifted into the car, she lay down once in. At the park she pulled a bit at first, then settled down and apart from not having mastered the art of walking in a straight line 😆 she walked quite well and was easy enough to manage.
I stopped to talk to people a couple of times and she waited patiently, just gave me an occasional nudge to let me know she was still there. Happy to have a fuss from a lady we met.
So far so good, we walked past numerous dogs, little white fluffies, both on and off lead and she barely noticed them, same with the geese.
We stopped to sit for a while in the shade and she stood by me having a fuss. All of a sudden her ears sprang up and she started leaping around, living up to her name of Loopy Lou! I was trying to work out what had triggered this change in behaviour and realised she had seen a collie chasing a tennis ball!
Given that she had ignored other running dogs I can only assume it was the ball that she was interested in.
She is a confident, fussy girl, bags of personality."
She went out second time and our volunteer reported that she's a fast learner and we may need to change her nickname to "Lovely Lou". 😍
She was happy to jump out of the car on arrival and waited patiently by the cafe as we ordered some food.
There were a lot of dogs milling around and she behaved impeccably, even when a little gang (puggle?) of Pugs arrived, she didn't bat an eyelid and pretty much ignored them.
She walked quite nicely up the track to the top of the hill, but she does zig-zag quite a lot and is very nosy, keen to look and sniff everything.
When we arrived at the top and the track opened out onto the big open space she became a little more excitable and pulled at the end of her lead, but there was no twirling or jumping or general loopiness!
She saw plenty of other dogs and Lou showed no reaction, including when a dog was barking excitedly after a ball nearby. When one dog headed straight for her she hid her face in my leg until he went away – aww!!
Lou was well behaved while we sat down to eat lunch, she didn't beg at all (and there was bacon involved!) just stood and waited for us to carry on walking.
She met a couple of children and seemed fine when they approached to give her a fuss.
After a big drink back at the cafe she jumped into the car by herself (quick learner✔️) and lay down nicely for the journey back.
She's a real little sweetheart- she can be quite strong when she decides to pull, but I didn't see any of the "loopy" behaviour that she had demonstrated before, so hopefully she is now settling down. Lovely Little Lou😍
If you like your dogs with a bit of personality then please call us on 0121 426 4810 or contact us to make an appointment to come and meet this lovely girl.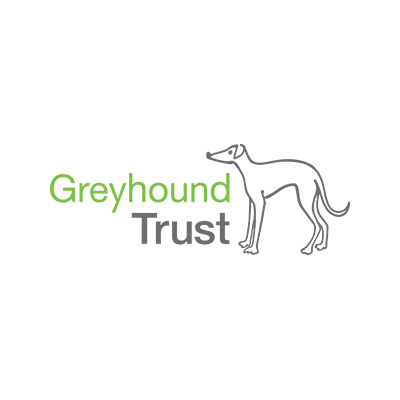 Greyhounds make great pets
Do greyhounds make good pets? Can they live with cats and small children? How much do they eat? Are they susceptible to specific diseases? Do they need lots of space? If you've got questions, we've probably got the answers. See our guides to everything grey!
"adopting just one greyhound won't change the world…
but the world will surely change for that one greyhound"
Like us on Facebook
Keep up-to-date with what's happening at Hall Green on our Facebook page
LIKE US ON FACEBOOK
Follow us on Twitter
Follow us, and share with us by tagging your greyhound tweets with @gthallgreen
FOLLOW US ON TWITTER
Follow us on Instagram
Follow us, and share with us by tagging your posts with @greyhoundtrusthallgreen
FOLLOW US ON INSTAGRAM