Can you give this greyhound a home?
All of our greyhounds are neutered, micro-chipped, vaccinated, wormed and flea-treated and come with 4 weeks' free insurance with Petplan.
TOGETHER WE CAN MAKE A DIFFERENCE
FOSTERING PUPDATE
Tina was fostered on 11th April 2020 by Graham, William (13yrs) and Neville the lurcher.
She's doing so well in practising to be a "forever hound" and this is waht Graham has to say:
Tina has settled into domestic life really well. I'll bullet a few points to help understand how she is.
-She's house trained and always does her business in the same corner of the garden. I guess this is something she learned in her previous life.
-Shes not chewed anything in the house other than nibbling a small hole in the corner a dog bed in the first few days, I put this down to a bit of stress, we've had no nibbling incidents since.
-She will come in from the garden with a whistle or calling her name.
-She is comfortable having her paws wiped before coming into the house on wet grass days.
-We're still using the crate at night and when I'm out. This probably isn't necessary but I'll keep using it to make any future transition simple.
-She's a people dog, she loves fuss and a cuddle and has been great with kids.
-She has what I think is a typical prey drive for her breed, she get excited by squirrels and cats, but nothing OTT she is controllable and her excitement passes in a few seconds.
-She seems very fond of Neville, they do everything as a pair. They spend a good deal of time running laps of the garden and playing with balls.
-She's been in an enclosed paddock with Neville and his cocker friends, all off the lead with no issues.
-There hasn't been any fighting with Neville over food or toys , she is as predicted top dog, but she's not been over dominating or aggressive. The doors to the garden are open most of the time, I don't need to police their play or chew time.
-She is sometimes unsure of small dogs (terriers and handbag dogs). I can only assume she doesn't know they are dogs, seeing them as small furies. The more she socializes the better she is, we can now walk past the majority without a reaction. When she does react she appears excited not aggressive. Based on improvements to date I think she'll get over this in the near future.
-She gets better on the lead every day, she responds well to gentle corrections when she gets excited and pulls.
In general she's has a lovely gentle temperament, I'm sure she will be a great pet.
Given her gentle personality and how well she gets on with Neville I think she'll be fine with another dog – we regularly see a whippet in the park which she's tends to ignore.
She needs to go to someone who is happy to continue the small dog socializing, we have made great progress. I must stress that this isn't a big problem she reacts (cries and barks in excitement with a wag. This is not tail up teeth showing aggression) to about 1 in 10, continued socializing and correction work is needed to get her over it."
We don't think it gets much better than this so if you'd like to offer Tina a forever home then please call us on 0121 426 4810 or contact us to come and meet this lovely hound.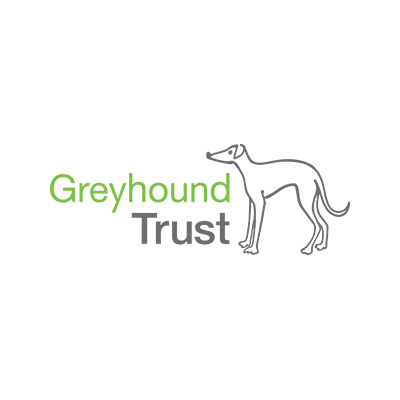 Greyhounds make great pets
Do greyhounds make good pets? Can they live with cats and small children? How much do they eat? Are they susceptible to specific diseases? Do they need lots of space? If you've got questions, we've probably got the answers. See our guides to everything grey!
"adopting just one greyhound won't change the world…
but the world will surely change for that one greyhound"
Like us on Facebook
Keep up-to-date with what's happening at Hall Green on our Facebook page
LIKE US ON FACEBOOK
Follow us on Twitter
Follow us, and share with us by tagging your greyhound tweets with @gthallgreen
FOLLOW US ON TWITTER
Follow us on Instagram
Follow us, and share with us by tagging your posts with @greyhoundtrusthallgreen
FOLLOW US ON INSTAGRAM