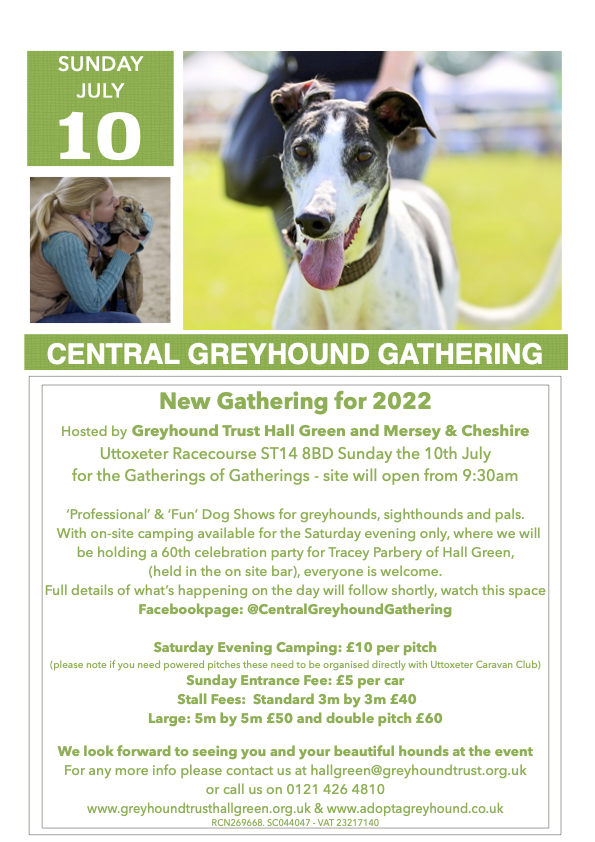 Date
10 Jul 2022
Expired!
Central Greyhound Greyhound
A New Greyhound Gathering!
A new date in the Social and Eventing Calendar this year as Hall Green & Mersey & Cheshire branches of the Greyhound Trust host The Central Greyhound Gathering on 10th July at Uttoxeter Racecourse. Both professional and fun dog shows for greyhounds and their lurcher pals. With lots of stalls it will be a GRETY day out for sighthound lovers everywhere. What better way than spending the day with like minded people and their lovely hounds. Perhaps you'll win a rosette or two and you'll certainly go home with lots of new greyhound goodies.
For those of you who would like to join us the night before, we will be celebrating the 60th birthday of our branch chair, Tracey Parbery in the onsite bar. Everyone is welcome.