Looking after your greyhound is easy; here's our guide to getting started!
The following information will help you and your new pet get to know each other and to build a relationship that will last for many happy years ahead. We are always available to help and advise how to care for and train your greyhound.
TOGETHER WE CAN MAKE A DIFFERENCE
You will need two dog bowls: one for water and one for food. You may wish to purchase a pair of raised bowls on a stand as greyhounds have such long necks and legs that it is awkward for them to eat from a bowl placed on the floor. Alternatively, you can place the bowls on a low step or an upturned bucket. There is no need to rush out and buy a fancy dog bed! An old duvet folded in half and some old cushions will make an ideal bed for your greyhound. Your greyhound will come with a leather greyhound collar, lead and muzzle. They will also need a soft (or "house") collar to wear around the house with an ID tag attached. Please note: this is a legal requirement and the ID tag must be worn at all times. Your dog must be walked wearing a greyhound collar and leather lead or harness. The positioning of the dog's collar is very important: it should go up behind the ears, at the thinnest part of the neck, and should be tight enough to get two fingers between the collar and the neck. You will be shown how to do this by a volunteer from Hall Green. We also recommend that your dog wears the muzzle provided. After a while, you will get to know the social behaviour of your dog and will use your own judgement as to when it is appropriate to muzzle your dog. If in doubt, use the muzzle.
We do not recommend that you use an extendable lead.
A greyhound can accelerate from a standing start to nearly 40 mph in no time at all and with an extendable lead, the potential for disaster is all too obvious. We do not advise letting your dog off lead in a public place as they are sighthounds and will probably chase if given the opportunity. Over time, you will get know your dog better and will be able to decide if it is safe to do so. We recommend that your dog be muzzled when off the lead.
TRAINING LEAFLETS
Below are some useful training guides to help your hound get the most out of home life…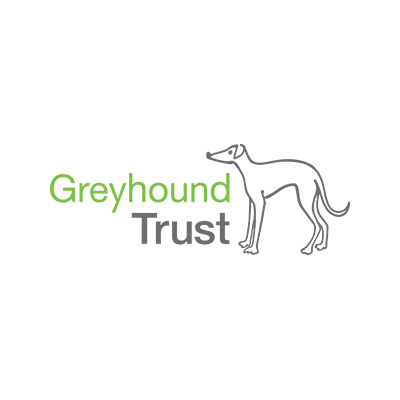 "adopting just one greyhound won't change the world... but the world will surely change for that one greyhound"
Like us on Facebook
Keep up-to-date with what's happening at Hall Green on our Facebook page
LIKE US ON FACEBOOK
Follow us on Twitter
Follow us, and share with us by tagging your greyhound tweets with @gthallgreen
FOLLOW US ON TWITTER
Follow us on Instagram
Follow us, and share with us by tagging your posts with @greyhoundtrusthallgreen
FOLLOW US ON INSTAGRAM