Another happy homing story
We love hearing from you about how your re-homed hounds are getting on and what they've been getting up to in their retirement.
TOGETHER WE CAN MAKE A DIFFERENCE
"Good Morning Fellow Hound Lover's 😃 Terri Friel here with an update on Heidi and King
Firstly, Thank you so much for the lovely write up yesterday on Facebook and a huge Thank You to everyone at Hall Green for all the help and support you have given us in the past few weeks whilst we got to know our New family.
The journey home was quiet, with Heidi and King behaving beautifully in the back.
We stopped at the park for them to meet their new sister, Tasha the Cavajack fluff ball, and we were so impressed when we saw them 'play bowing' together.
At home they entered with confidence and explored their ' New Kennel ' very thoroughly, their long slender noses leaving no corner undiscovered.
The small Blue Bird ( budgie) turned out to not be a scary monster, and they took the 'floor of death' in their stride! Clever Babies.
They loved the garden. King especially. He found some nice soft soil, dug a great big hole, then sat in it ! lol 😃
All the plants got watered and each flower head got sniffed.
When the sun finally disappeared over the yard arm we went into the lounge where they took over most of the floor, laying with noses forward and long slender legs at full stretch. We had to wake them up for a final late evening walk at bedtime to make themselves 'comfortable' ( which might have been more for us than them! ).
They walked beautifully on their leads, not phased at all by the sights sounds and smells of midnight. Saying goodnight to them, we cautiously went to bed, not really knowing what to expect. Would they settle ok? Would they eat the kitchen? Would they howl?
We listened for ages, but all was quiet. Fingers crossed, the whole house was finally sleeping.
Coming downstairs this morning to see how they had been last night was amazing. They were actually still asleep! We could have had a long lay in.
They were stretched out on their comfy beds, merely lifting a head to see who was coming in.
" Morning Mums" they blinked.
No puddles. No wrecked kitchen. Just two gorgeous sleek black hounds eager to start a new day with their New Forever Pack.
Heidi & King are sooooo well mannered. Polite, and gentle. We love them already.
Heidi likes to be wherever we are, resting her soft head on us for a stroke while we gaze into her mesmerising brown eyes. And King is currently asleep on his back, with his tongue lolling out, and his paws in the air.
So folks , everything is really good so far.
We are looking forward to seeing you all soon at the local forthcoming events.
But for now it's Licks and Nibbles from King & Heidi 😃😃😃😃 xxx"
CAN YOU GIVE A GREYHOUND A HOME?
Call

0121 426 4810

for more information, to arrange a visit, or...
CONTACT US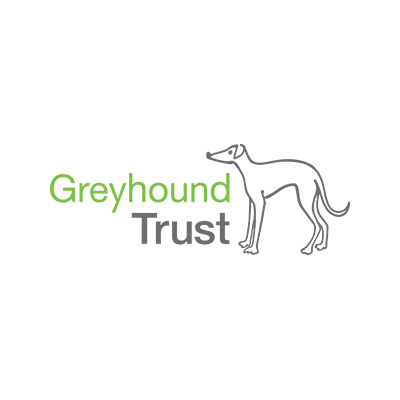 Greyhounds make great pets
Do greyhounds make good pets? Can they live with cats and small children? How much do they eat? Are they susceptible to specific diseases? Do they need lots of space? If you've got questions, we've probably got the answers. See our guides to everything grey!
"adopting just one greyhound won't change the world... but the world will surely change for that one greyhound"
Feature Box Title
Keep up-to-date with what's happening at Hall Green on our Facebook page
LIKE US ON FACEBOOK
Feature Box Title
Follow us, and share with us by tagging your greyhound tweets with @gthallgreen
FOLLOW US ON TWITTER
Feature Box Title
Follow us, and share with us by tagging your posts with @greyhoundtrusthallgreen
FOLLOW US ON INSTAGRAM