Another happy homing story
We love hearing from you about how your re-homed hounds are getting on and what they've been getting up to in their retirement.
TOGETHER WE CAN MAKE A DIFFERENCE
My husband Matt and I started to volunteer at the Watford Gap kennels in December 2018. We weren't initially intending on rehoming a hound but two months into volunteering we had been completely swayed! On 16th February 2019 we rehomed Teddy. A huge black boy with a heart just as big. We had walked him a few times at the Lichfield walk and various other events and were totally smitten with him.
Fast forward to August and we are now 6 months into our new life with Ted and we honestly couldn't imagine life without him. It was tricky at the start, all three of us were adapting and trying to make sure Teddy felt safe and happy in his new home, and on the sofa, but it didn't take long for him to get used to his new routine. He's now such a superstar!
He has such a lovely nature with other dogs and is very good friends with a Frenchie and a Spaniel in the family, with whom he shares his toys! Who'd have thought? He is very adaptable; he loves people and staying over at his human grandparents and doing zoomies in their gardens and, if hes not too busy roaching, can often be found up on the windowsill looking out for any visitors.
He has really shown us his personality over the last six months and is such a cheeky, playful and loving boy, we have been so lucky to have found Ted who has fit so seamlessly into our lives...and a bit more awkwardly into our cars (which he still refuses to get into without being lifted - at 37kg he's not light)!
Overall Teddy has been a dream and is the reason we are considering a second hound in the future, he's our first greyhound but most certainly won't be our last. Thank you to everyone at Watford Gap who helped us rehome Teddy and an big thank you to our Mr.Ted, we really didn't know what we were missing!
Aimee Hissey
CAN YOU GIVE A GREYHOUND A HOME?
Call

0121 426 4810

for more information, to arrange a visit, or...
CONTACT US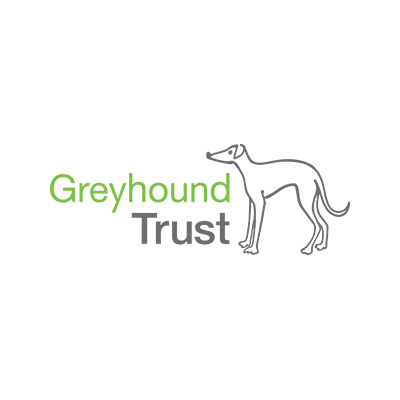 Greyhounds make great pets
Do greyhounds make good pets? Can they live with cats and small children? How much do they eat? Are they susceptible to specific diseases? Do they need lots of space? If you've got questions, we've probably got the answers. See our guides to everything grey!
"adopting just one greyhound won't change the world... but the world will surely change for that one greyhound"
Feature Box Title
Keep up-to-date with what's happening at Hall Green on our Facebook page
LIKE US ON FACEBOOK
Feature Box Title
Follow us, and share with us by tagging your greyhound tweets with @gthallgreen
FOLLOW US ON TWITTER
Feature Box Title
Follow us, and share with us by tagging your posts with @greyhoundtrusthallgreen
FOLLOW US ON INSTAGRAM