Can you give this greyhound a home?
All of our greyhounds are neutered, micro-chipped, vaccinated, wormed and flea-treated and come with 4 weeks' free insurance with Petplan.
TOGETHER WE CAN MAKE A DIFFERENCE
Buddy is a stunning black beauty who has been homed before. Sadly he was returned to us due to prey-drive. We are working with Buddy and a trainer to give him the best chance possible of succeeding in his next home. We just know that there is a person out there for Buddy. He's such a wonderful dog.
Buddy has made amazing progress with this training and one of our volunteers, Donna and her son took Buddy out during this half term and this is what they have to share:
A day out with buddy. ❤️
Today we took a drive over to forge Mill Farm /RSPB nature reserve. Buddy travelled well in the car and got up a few times to have a look out of the window. We took him around the farm and he was fascinated by all the smells. He particulary liked the pig pens and rubbed his head all around and had a really good sniff. He didn't like the goats (and vice versa) so we quickly moved on. The sheep were further away so he stuck his head in and had a good sniff.
We walked around the nature reserve where he bumped into some small dogs who he didn't particularly like and had a bark at them, he loves people though and everyone he encountered he went up to them and nudged them for a fuss, he was lovely with all the children he met and had lots of fuss.
We went into the bird hide where he ended up with his very own fan club! Everyone fell in love with him and two people even wrote down the phone number on his vest so paws crossed. He was particularly struck with a little boy who was around 18 months old who kept coming up to him and showing buddy his favourite birds❤️❤️
He encountered lots of geese, swans and ducks and wanted to play, however the giant Swan soon put him in his place! 😂
Apart from a few reactions to other dogs, he walked lovely on a loose lead and walked round with a wagging tail and a big smile on his face, I do however think he was a little overwhelmed at times by all the new things he saw and he got a Little reactive so we made sure we gave him lots of time out and fuss, He had a lovely day and i think he'll sleep well tonight ❤️❤️
Another volunteer, Libbie took him home for the day and didn't want to bring him back! She's really fallen for him and this is what she has to say:
'I had the pleasure of having Buddy for the day. Where do I start? This beautiful kind-hearted greyhound has astounded me. He has let me see into his soul and I have fell in love. Buddy is a grey that you need to meet in person to feel a connection with. There is more to this grey than meets the eye.
Buddy is a huge cuddle monster. He is by your side all the time and comes close to you. He adores kisses and head scratches and he will doze whilst standing up next to you. He settled in so fast and never put a paw out of line! It broke my heart to take him back.
I took Buddy on 2 walks. The first was around Mary Stevens Park and he walked very well on the lead with no pulling until he sees a squirrel where he will pull to try and find it. if it vanishes but he will continue the walk with some encouragement. We passed various sized dogs and he behaved very well. All he did was whine, but walked on.
On the second walk he was also very well behaved. He walks with a loose lead by your side and only whines when he sees other dogs but will continue to walk by.
I have fallen for this grey. It will be a lucky person that has the pleasure to home him."
Buddy will be a wonderful pet with the right owner. Is that you? If so then give us a ring on 0121 426 4810 or contact us to come and visit Buddy.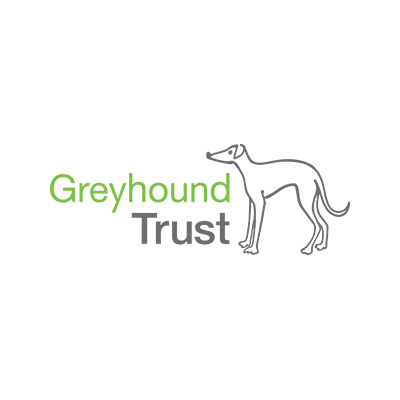 Greyhounds make great pets
Do greyhounds make good pets? Can they live with cats and small children? How much do they eat? Are they susceptible to specific diseases? Do they need lots of space? If you've got questions, we've probably got the answers. See our guides to everything grey!
"adopting just one greyhound won't change the world…
but the world will surely change for that one greyhound"
Like us on Facebook
Keep up-to-date with what's happening at Hall Green on our Facebook page
LIKE US ON FACEBOOK
Follow us on Twitter
Follow us, and share with us by tagging your greyhound tweets with @gthallgreen
FOLLOW US ON TWITTER
Follow us on Instagram
Follow us, and share with us by tagging your posts with @greyhoundtrusthallgreen
FOLLOW US ON INSTAGRAM